When your co-worker earns more than you
It can come as quite a surprise if you happen to learn that a co-worker whom you thought you held the same rank as is actually earning more than you.
Though a debate is growing around whether companies should make pay information transparent, the status quo is currently to keep individual pay a private matter between the employee and HR. This is why it can come as quite a surprise if you happen to learn that a co-worker whom you thought you held the same rank as is actually earning more than you.
So what are your options besides feeling inadequately compensated? Several HR and pay experts weigh in on how to change your compensation, improve your career path and the steps you should avoid taking.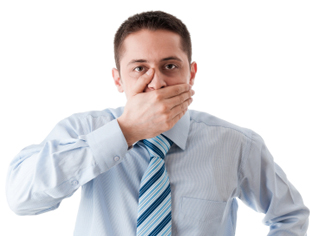 Don't turn to your co-workers for information
If your first instinct is to ask your co-worker what qualifies him to earn more, or to ask other co-workers how your pay is determined, stop right there. Deb LaMere, vice president of HR strategy and employee engagement at human capital management services and technology firm Ceridian, says, "Speaking with co-workers about their pay level in relation to your own often results in negative consequences. This type of conversation can lead to resentment and anger, effectively changing relationships for [the] worse between co-workers, project teams and possibly with direct management."
While transparent pay information would resolve the secrecy issue that can trigger problems at work, it holds true that compensation levels can vary widely for valid reasons. "There are many factors to consider when it comes to evaluating individual pay, especially length and type of experience," LaMere adds. "Having a salary comparison conversation with a co-worker is not constructive to understanding ones' own pay rate and possibly influencing changes to individual pay and compensation levels."
Research compensation trends and standards
Instead of turning to your co-workers for information, rely on outside sources and garner as many points of data as possible. "Lots of information is readily available through salary surveys and websites, industry associations, recruiters/headhunters who place candidates in your industry and space and through actively networking with colleagues and developing real meaningful professional relationships… so that delicate topics like salary, bonus and benefits will be discussed openly and shared comfortably," says Roy Cohen, career coach and author of "The Wall Street Professional's Survival's Guide." "You also need to be absolutely clear on what the numbers represent. Are they for equivalent positions and for equivalent performance?"
Prove your worth
Once you have a well-researched idea of the pay level you could and should be on, gather evidence for your boss that echoes those numbers. "One option is to volunteer for and take on visible, challenging initiatives and then manage them successfully," Cohen says. "That is just half the battle and it is often where the process breaks down. While a project is underway and once it is completed, key stakeholders must be made aware of your significant contributions both during and after...The gift that keeps on giving. It is helpful to have a mentor within the company who can advocate for you and enhance your visibility as well as serve as a sounding board for advice on how to approach your boss."
Whether you have office backup or you're presenting on behalf of yourself, it's important to prove to your boss that a pay raise is deserved because of your merits, not that you've simply learned of the pay discrepancy.
Take it to your boss
You've done the research and ensured that your request will be backed up by proof of your hard work. So how do you begin this conversation with your boss? Katie Donovan, a salary and career negotiation consultant, equal pay advocate and founder of Equal Pay Negotiations LLC, says, "Start the process of discussing a raise or salary adjustment with your direct manager. I recommend asking for help, not demanding a raise. Say something like, 'I recently discovered that I am paid below the market value for this job. What can we do to rectify it?' This makes it a collaborate discussion and gives management the opportunity to come up with a solution, which might be better than you anticipated."
Heading into the meeting, "bring with you the research you did on pay for the job so you can discuss your research," Donovan says. "Also, be prepared to highlight your contributions to the company as reasons you deserve to be paid on the high end of the pay range for the job. If you can, compare it to the lesser results of co-workers. Very effective reasons are contributions that saved the company money or generated revenue for the company. Do not expect a solution in this first meeting but do ask for a response in a certain time so this does not drag on forever. Something like 'Can you get back to me by Friday on this?'"
Negotiating pay is a tough part of advancing in your career, but receiving the compensation that you deserve is well worth the time.
(Picture Source: Internet)
HRVietnam - Collected
Rethinking HR in banking
The book 'The Future of
human resource
Management' edited by three vanguard HR professionals: Mike Losey, Dave Ulrich, and Sue Meisinger sparked me. The book is an eclectic mix of articles written by 64 HR thought leaders. These stellar academics, consultants, and practitioners look at the future of human resources and explore the critical HR issues of today and tomorrow. The book reveals how leading companies hire and retain their talents, explore HR's role in brand development, highlights HR's contribution to business strategy and many more. While reading the book, I was pondering about the current and future HR issues in banking. I would like to share some glimpses of my musings in this article.
In any organisations, HR professionals turn organisational aspirations (mission) into actions. To carry out this, they generally focus organisation's three attributes: talent, cultures and leadership. Talent encompasses competence (skills and abilities), commitment (willingness to engage and work hard), and contribution (ability to find meaning from the work) of the entire human resources of the organisation. Culture entails the right organisational capabilities that enable to shape an identity outside and pattern of behaviour inside the organisation. And, leadership includes the succession planning in such a way that the leaders throughout the organisation are focused on the right things and execute strategy in right ways.
As banking is a service industry, Human Resource Management (HRM) plays an instrumental role for banks. Management of people and management of risk are generally two factors that determine the success in the banking business. But efficient risk management may not be possible without efficient and skilled manpower. So banking has been and will always be a 'People Business'. As skilled manpower is becoming scarce both in quality and quantity, it is quite straightforward that they need to be properly managed for the benefit of society, in general, and of the bank in particular.
Apt manpower planning integrated with the business plan and strategy of the bank is a pivotal part in HRM. It captures the type of people a bank requires, the level at which they are required and clearly defined roles for everyone. This plan may also entail lifecycle approach of an employee from his/her joining to retirement, steady, carefully calibrated recruitment programme, and cultural adjustments and change management among various generations of employees.
In recruitment stage, banks need to revisit their existing recruitment strategy to review whether they target right kind of people. For example, if the competitive advantage of a bank is mass banking with a lot of rural branches, then the bank naturally structures its recruitment strategy to attract the talents who have the right attitude to work in rural areas to serve the mass people. As a result, in addition to problem solving skills, various psychological skills may be incorporated in the recruitment test. In lateral recruitment, banks may think to induct professionals outside the banking with specific skill sets and experience pool.
Though competitive remuneration is a vital reason why people select and stay with a particular bank, other factors such as images, especially in transparent situations with a high level of competitiveness of the bank, training and re-skilling of employees, performance measurement, promotion policy, transfer policy, talent management, communication, etc are also crucial for employee retention. The changing nature of banking business requires massive re-skilling of the existing workforce and continuous skill up-gradation. Online platforms may be used for in-house training facilities. Banks may cut layers of bureaucracy that have created over the years and adopt an effective way of delegation to empower their people.
Exit interviews of the employees may be an effective way to determine why people are leaving the banks. It will not only help to find out intrinsic system failures in the banks, but also gain some effective recommendation to develop them. Banks may leverage the inherent loyalty of their retired people in brand building efforts, financial inclusion initiatives and other non-financial activities.
Mohammad Arifur Rahman | thefinancialexpress-bd.Com